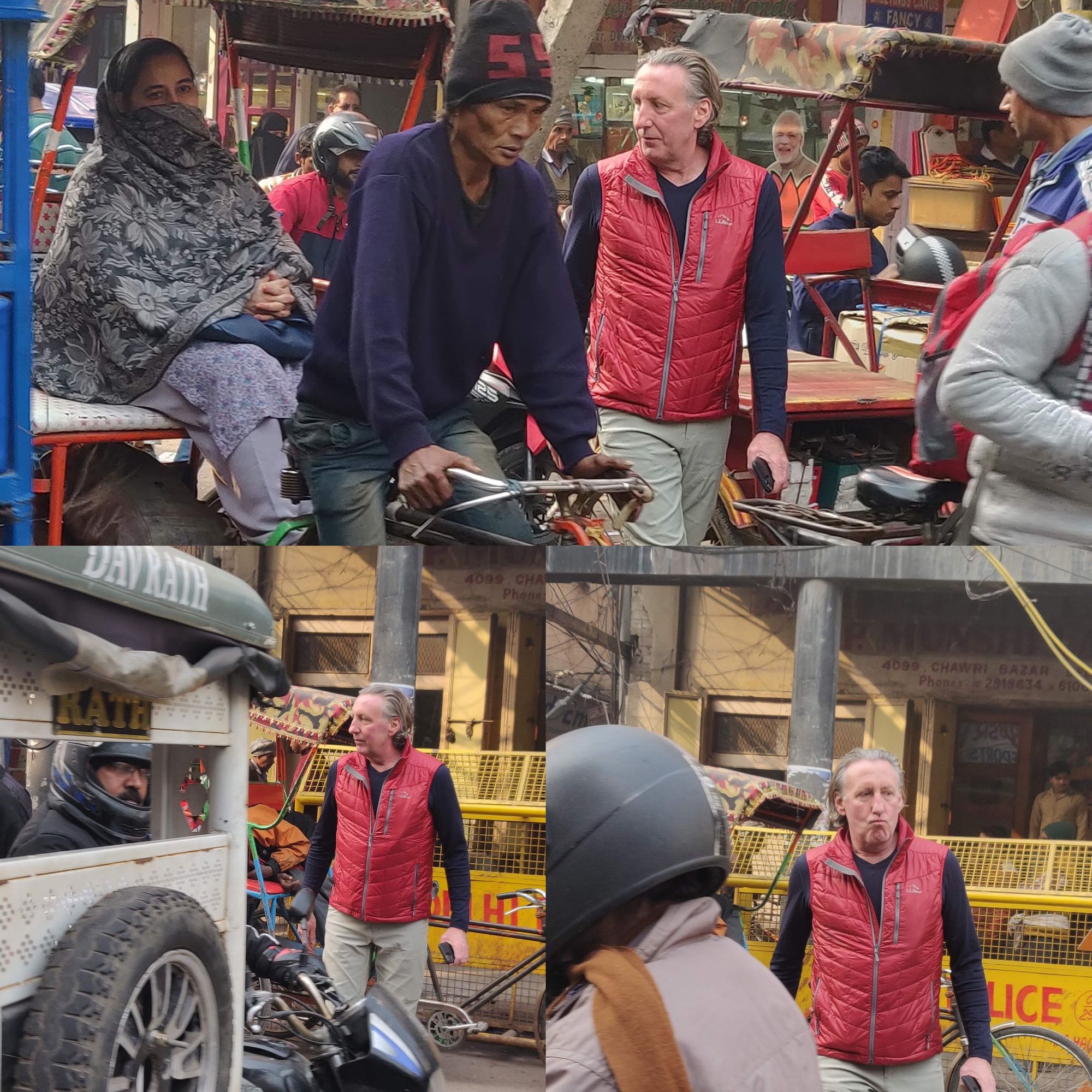 The best tour guides are the ones who challenge you and take you out of your comfort zone culturally, physically, and mentally.
Here is an example of our guide Dhruv challenging me to cross a busy street in Old Delhi without help.
I made it, barely, a motorbike nearly clipping my toe.